Dentist in Southpoint Durham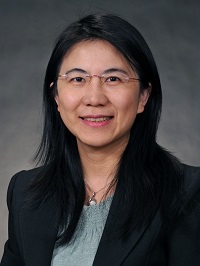 Meet Dr. Li (Lily) Qian
Dr. Qian, graduated from University of Carolina at Chapel Hill (UNC-CH) dental school with a Doctor of dental surgery (DDS) degree. Her career has been focused on providing exceptional dental care to patients in the Research triangle area. Dr. Qian has great passion to provide the highest quality dentistry with comfortable dental experience. Dr. Qian has also earned a PhD degree. She had extensive research experience in pain and inflammatory disease, and has achieved over 20 peer-reviewed publications in addition to winning several awards. Dr. Qian has rich experience in preventive, cosmetic and restorative dentistry. She will bring her experience to the practice to enhance the mix of our clinical services.
Dr. Qian serves both adults and children. She has lots of experience in treating children, so we will be very glad to cooperate with your family's schedule to help you set up appointments. Dr. Qian and her husband have been married for 15 years and have two boys. She loves children and will take excellent care of your child's health.
Dr. Qian believes learning is key to maintaining top tier expertise in dentistry. She enrolls yearly in continued education courses, including implant, and enjoys providing the best services to her patients and community.
When you need convenient, high-quality dental care that you and your family can depend on, choose Southpoint Dentistry. To schedule your visit, call us at 919-806-3007. For your convenience, you can use our online Request an Appointment form to schedule your preferred consultation time with Dr. Qian.